Keep On Talking and Eating [KOTE]
Keep On Talking and Eating [KOTE]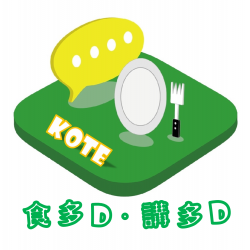 In order to increase public awareness of dysphagia management and to look for alternatives to treat swallowing difficulties in the older adults, the research team has been working on the 'Keep on Talking and Eating (KOTE)' project.
The KOTE project aims to improve the communication and swallowing safety in the frail elderly by providing direct therapy and workshops in the community. This project will help improve the health, well-being and quality of life of these elderly in the long-term, and help enhance swallowing safety and communication between patients and their carers.
The research team has also developed a mobile app called 'Keep on Talking and Eating (KOTE)'. The KOTE app was developed because very few resources are available in educating and raising awareness of swallowing and communication difficulties in the Cantonese-speaking population in Hong Kong. For example, many post-irradiated nasopharyngeal cancer patients are often unaware that motor speech and swallowing side effects can arise from radiotherapy. As a result, they may not know how to access precautionary methods to prevent radiation-induced complications. The research team hope to provide a self-help platform for people who have or are at risk of developing progressive neurological and/or radiation-induced swallowing and communication difficulties. The app contains useful information about swallowing and communication disorders, and features videos and audio clips of evidence-based oro-motor muscle strengthening exercises that can be done during swallowing rehabilitation.
'Keep on Talking and Eating (KOTE)' App
*Funded by Knowledge Exchange (KE) Funding